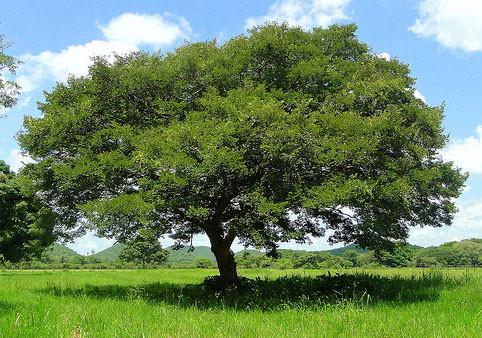 Copaiba Essential Oil
Copaiba Balsam Essential Oil
Part: Crude Resin
Extraction Method: Steam Distilled
Origin: Brazil
Description: The Copaiba Balsam Resin is extracted from the wild growing trees. They are found mainly in the South American rain forests - particularly Brazil, Columbia, Peru and Venezuela. The resin is harvested by tapping or drilling holes into the trunk of the tree. In this way it is much like how rubber trees are tapped. Although this resin is often Copaiba Balsam Essential Oil
Active Ingredient: β-Caryophyllene: 50%
Botanical Name: Copaifera officinalis
Plant referred to as balsam, it is not a true balsam.
Color: Yellow to brownish liquid that becomes darker when exposed to air.
Consistency: Medium to Heavy
Aromatic Scent: Copaiba Balsam Essential Oil has a warm, honey-like scent. It is rich and pleasant; it is easily identifiable as a base note.
Note: Base
Strength of Aroma: Medium
Blends well with: Copaiba Balsam Essential Oil blends well with oils from the spice family, oils from the floral family, and essential oils with Oriental bases. They also work well with the aphrodisiac oils – Rose, Jasmine, Sandalwood, and Frankincense. It can also support the softer qualities of oils such as Ylang-ylang or Vanilla.
Uses: Essential oils such as Copaiba Balsam Oil were to treat skin hemorrhoids, diarrhea, urinary tract infections, constipation, and bronchitis. In combination with other essential oils it is an excellent fixative to bind more volatile aromas and extend their shelf life.
History: Copaiba Balsam Oil has been used historically as a fixative in perfumes, colognes, detergents and soaps.
Cautions and Guidelines for the Use of Essential Oils
Essential Oils are in very high concentrations and should never be ingested as stated by the governing bodies
Essential Oils have the potential to cause severe skin sensitivities and should be appropriately diluted with a suitable carrier oil before application to the skin. This includes using essential oils in a bath as water and bath salts are not a suitable dilution method for essential oils
Avoid getting essential oils into eyes, ears, nose and other body openings, if essential oils does get into eyes, ears, nose or other body opening flush with milk, if stinging persists seek medical attention
If you are medically compromised or taking multiple medications consult with your healthcare practitioner prior to use
If you are pregnant or lactating consult with your healthcare practitioner prior to use
Prior to using Essential Oils with infants, children, the elderly or persons whom are ill consult your medical practitioner
All Essential Oils should be kept out of reach of children and pets
If you suspect a child or pet has ingested essential oils immediately contact poison control
Do not use essential oils directly on your pet, do not let your pet ingest any essential oil, do not enclose your pet with any type of diffuser, observe your pet for any difficulty breathing
For further information regarding the use of essential oils around pets please contact your Veterinarian
Citrus essential oils can increase sun sensitivity avoid use within 12 hours of sun or sunbed exposure
If an essential oil is oxidised appearing cloudy it can cause increased skin sensitivity
Oxidised essential oils may be used in diffusers or cleaning purposes
All information provided is for educational purposes and not as medical advice
For further information regarding the safe use of essential Oils visit the listed websites:
Canadian Federation of Aromatherapists https://www.cfacanada.com/
National Aromatherapy Holistic Association https://naha.org/
Alliance of International Aromatherapists https://www.alliance-aromatherapists.org/
British Columbia Alliance Of Aromatherapy http://bcaoa.org/
Canadian Veterinary Medical Association
https://www.canadianveterinarians.net/documents/cats-and-essential-oils